Question (1): What field of work that you do now?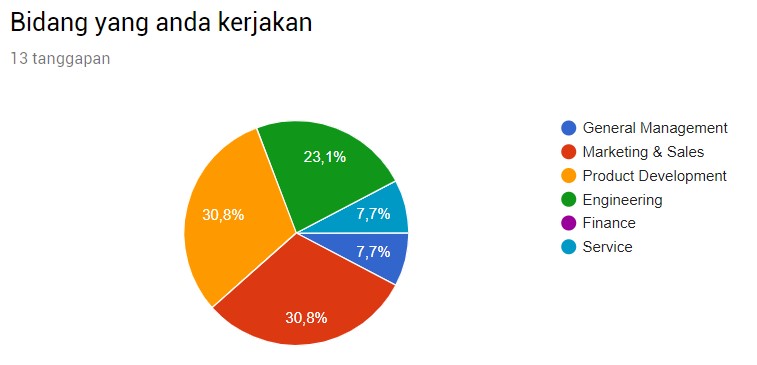 Question (2): What the type of company you are in?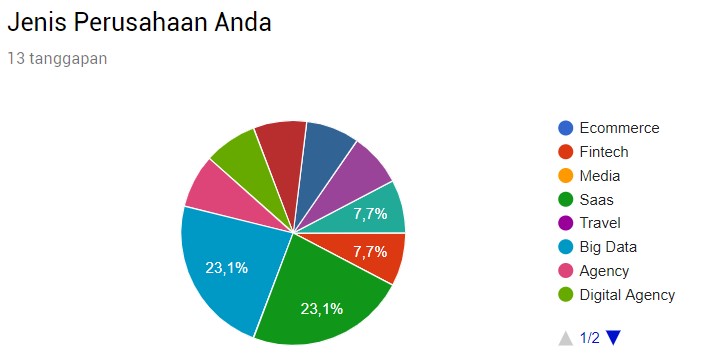 Question (3): How long has your company been established?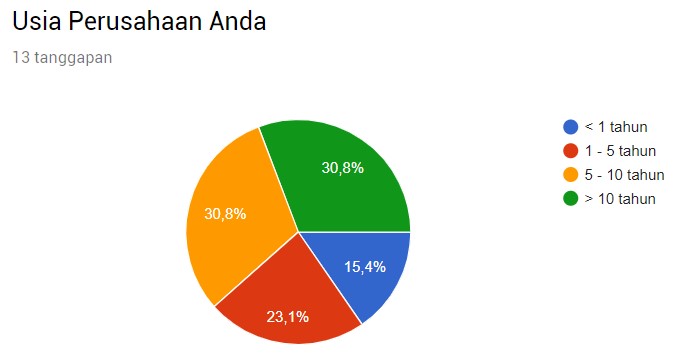 Question (4): How many employees in your company?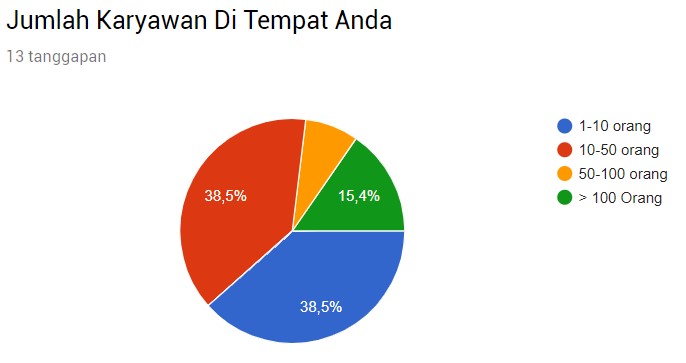 Question (5): How many people in Marketing & Sales team?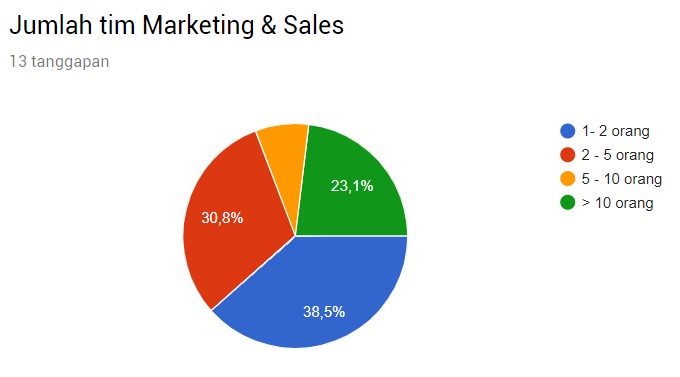 Question (6): how many customers are served by (or using products of) your company?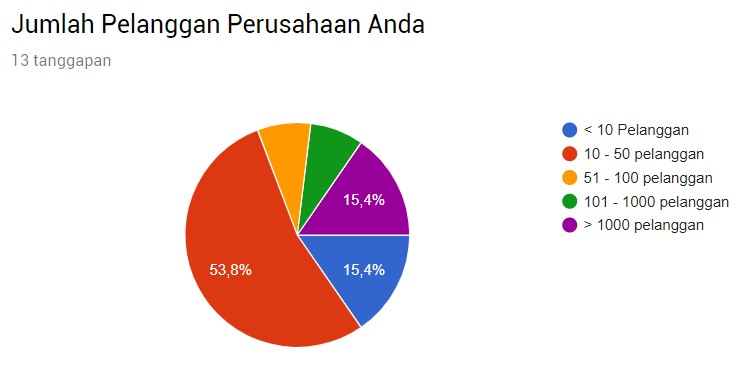 Question (7): What kind of marketing strategy enrolled by your company?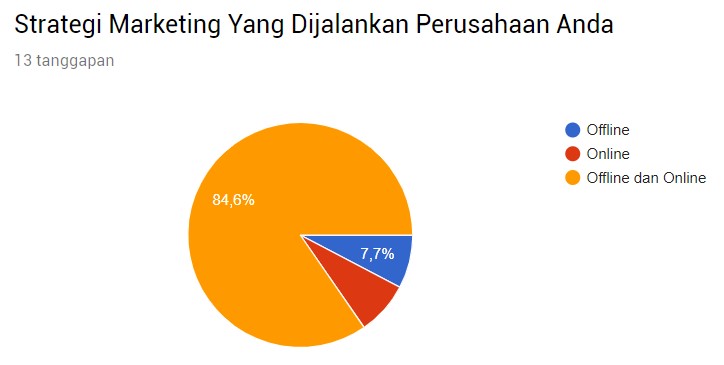 Question (8): does your company already have a customer database system?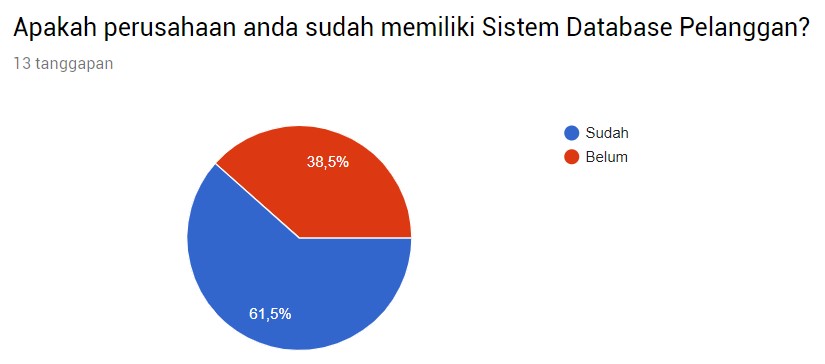 Question (9): how do you think the customer database system can be used to increase sales?
To see customer detail data
To view purchase history
To offer the same product / service
To offer new products / services
To offer discount / promotion
To track sales performance
To analyze customer behavior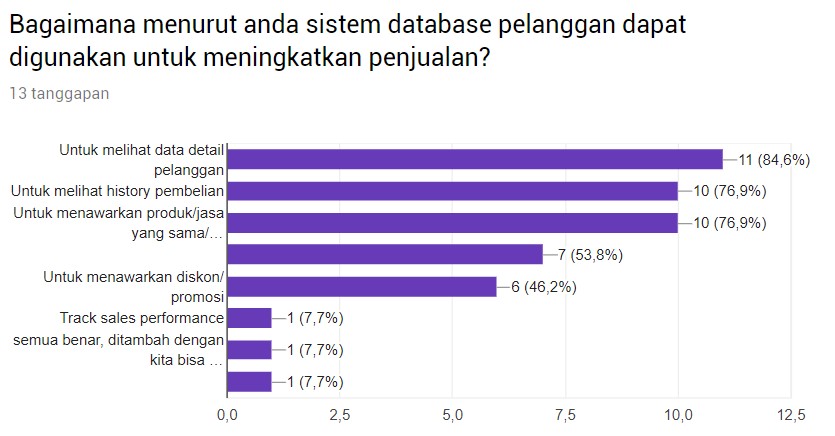 Question (10): What is the most effective frequency to offer products / services to your old/existing customers?
More is better
Once a week
Every 2 weeks
One a month
Every 3 months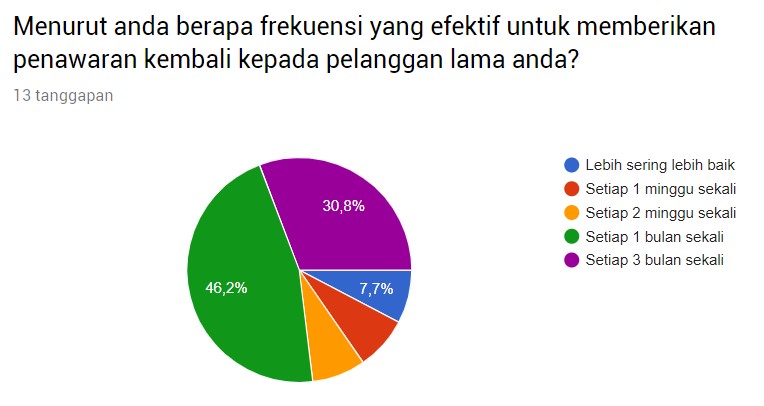 Question (11): what information is most needed by your customers?
New products / services
Availability of frequently purchased items
Discount/promotion
Birthday greetings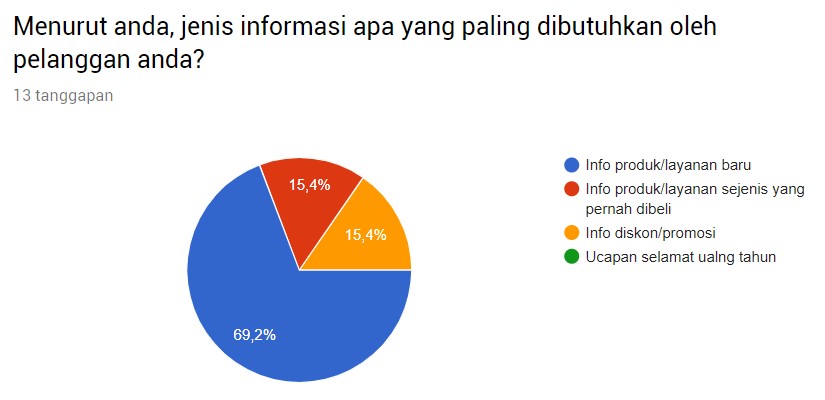 Question (12): What the most important report should exist in the customer database system?
Data of all customers
Number of new customers
Number of old customers who re-order
Sales / Marketing team performance in remarketing
Churn customers
The number of interactions between customers and Sales team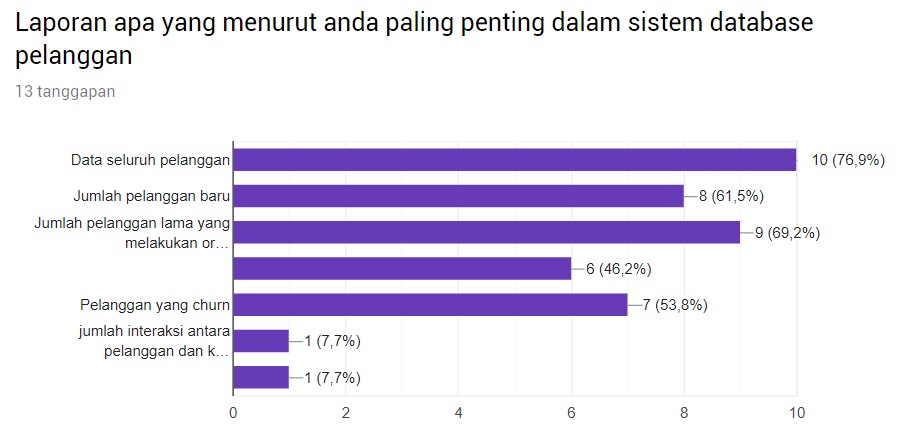 Question (13): how important is the customer database system owned by the company?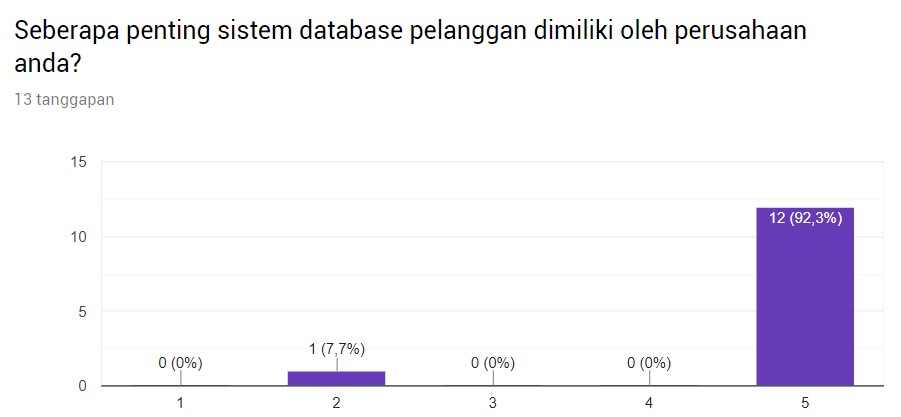 Question (14): How effective this system can be used to increase sales?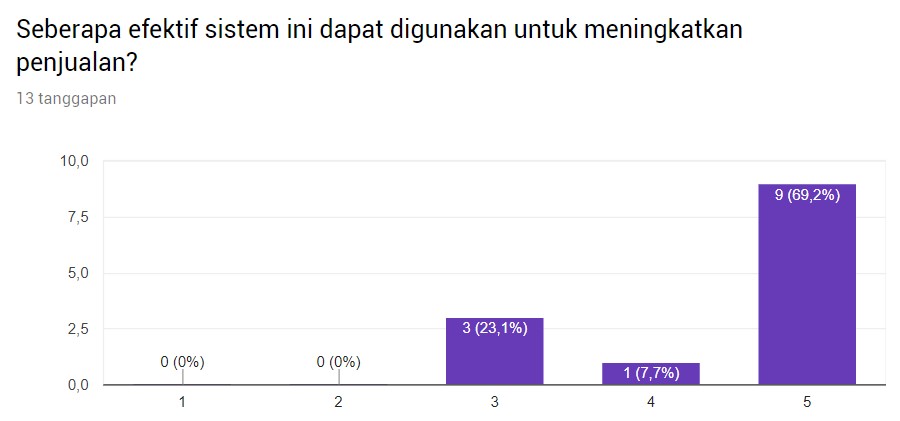 Conclusion:
Most respondents work in the Marketing & Sales and Product Development areas. They work in Saas and Bigdata company with age more than 5 years. The number of employees is less than 50 people with Marketing & Sales team less than 5 people. The number of customers is 10-50 customers with online and offline marketing strategies.
Unfortunately, not all of the company have a Customer Database System. Although all respondents stated that this system is important to be owned by the company and can increase sales effectively. This system will be useful for viewing customer detailed data, purchase history to be used to offer similar products / services that have been purchased or to offer new products / services. According to respondents, the remarketing is most effectively done once a month. This system will also be used to view new customer data, repeat customers, and churn customers. Which can ultimately be used to assess the performance of Sales & Marketing team and analyze further customer needs.